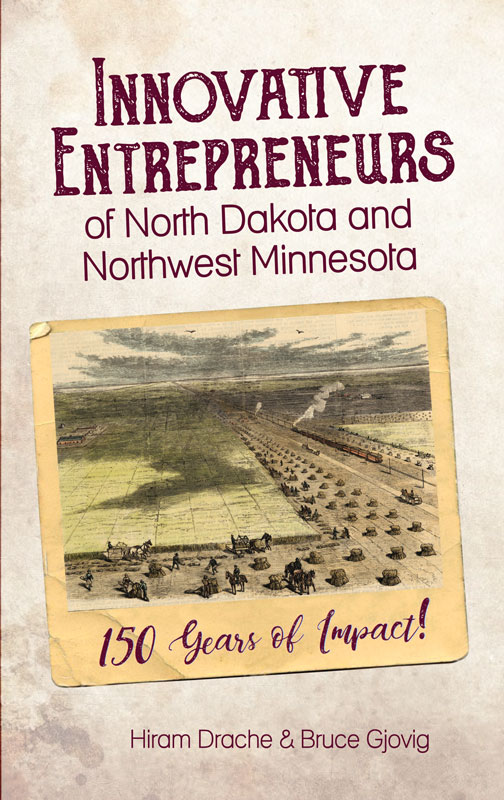 Innovative Entrepreneurs of North Dakota and Northwest Minnesota: 150 Years of Impact!
Available in December 2019
About Us
Smoky Water Press publishes books of regional interest and provides services to writers who are publishing their own books.
Our Services
We publish a limited number of books under our imprint, while assisting others in the publication of their own book projects.
Our services include:
Publication consulting and advising authors on their best options for getting a manuscript to print.

Manuscript editing of projects of all sizes and topics.

Book writing services for projects of all sizes and topics.

Pre-press production, including book cover design, ISBN number and page layout, all packaged and ready for printing.

Marketing services for newly published books, including media notifications, interview arrangements, and book signings.

Selling books on our sister website, DakotaBookNet.com.
We are an online marketplace for "Dakota" books and related items. We are a network of people presenting the stories, histories, traditions, cultures and people of the Northern Great Plains.
Our stories reflect a distinct sense of place. We are defined by four seasons, glacial plains, buttes, Badlands, vast fields of cropland, natural and renewable resources, long winding rivers and summer sunsets. They weave through our stories with as much intensity as do the circumstances that first brought us here and which continue to shape who we are.
Contact us
SmokyWaterPress.com
PO Box 2322
Bismarck, ND 58502
Phone: 701-390-6976
Email: info@dakotabooknet.com